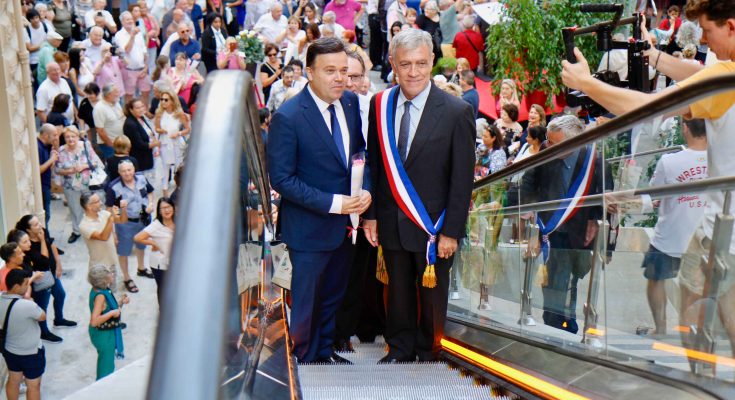 Friday 6 September marked the inauguration of two city escalators, one three metres, the other six metres, that connects to Boulevard de la République and Avenue General-du-Gualle. The mayor of Beausoleil, Gerard Spinelli, is pleased to finally offer the moving stairs to his residents. "For 25 years residents have been asking for escalators," he said. Beausoleil is the second city in France to have an urban outdoor escalator installed. The new addition is sure to be a releif to its residents, especially the elderly and the physically impaired. 
The escalators that help transport people up the steep terrain of the city, have finally been approved because of improvements in technology to handle the long steep requirements. Nevertheless, it was a significant investment for the city, costing €760,000 for the first two, plus €6,000 per year in maintenance. There are four other planned escalators from the city, with the next on avenue du professeur Langevin, in 2021. Additionally, a much longer escalator from the centre up to the Riviera Palace, with an estimated cost of €8 million. However, the mayor is hoping for support from Monaco in the construction.
Around 30% of the 6,000 residents are employees in the Principality. Studies are being prepared to see the affect an escalator would have on the number of car commuters. If people were able to take the escalator instead, it could save a significant number of cars coming in to Monaco, reducing the traffic load and parking situation.