ART & CULTURE
This Friday, 16 October, don't miss the opportunity to meet the visiting street artist, Golif at Galerie Le Container in Nice. Famous in Vienna, Golif doesn't usually work on the small scale – rather, his 'canvas' tends to be the sides of several storey buildings! But for this special exhibition in Nice, the young artist has scaled down to portable sized pieces, small enough for us to bring one home.
His signature style is unmistakable, creating what looks like a swift swipe of a paintbrush to create a bold face or trench-coated figure. But it is a rather difficult look to achieve when a 'brush-stroke' is several metres across.
One of his most famous works, 'The Observer' is a ground mural of a face made to be seen from Google maps. The black and white face was created on a 30,000 square-metre lot in the summer of 2016.
For the last two years, the Austrian artist has been coming down to the Riviera to exhibit at Le Container, gaining a growing following. Last year, Riviera Insider had a chance to speak with this rising star about what he looks for 'in a wall' and how he decides to leave his mark on a building.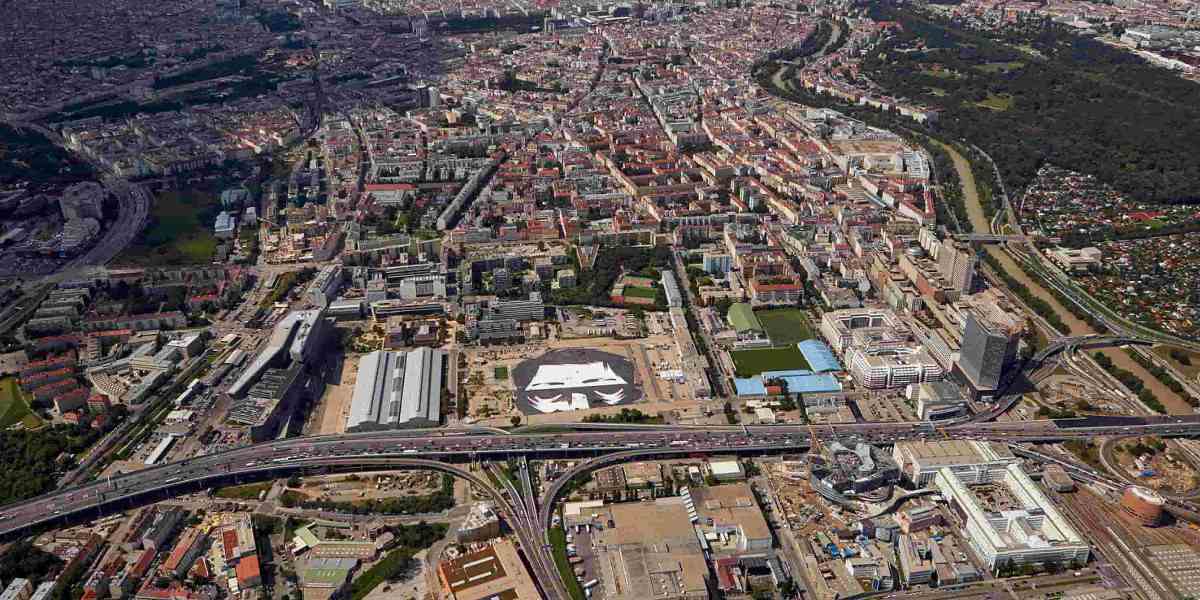 "It isn't just about painting a wall," he explains. "My work becomes part of the neighbourhood. So I think it's really important to take into consideration the energy of the surrounding environment – the aura of the neighbourhood and how my work will fit into it."
It may come as a surprise to hear a cool, young street artist dressed head-to-toe in black with a hoodie, black cap and black glasses discuss the energy and aura of a place before he works there. But just as his work defies space, his personality defies his persona. In fact, Golif was very gracious with his time, happy to meet the visitors, spent a significant amount of time talking to his fans and posing for photos.
What does he have to say about the walls in Nice? "There are some great walls here," he tells us. But, even though he met Mayor Christian Estrosi a few years ago and even posed with the mayor holding spray cans, the city doesn't seem to be ready for wall murals. Perhaps that will soon change…
To meet Golif, head to Galerie Le Container in the antique district of Nice, home to the new group of contemporary and street art galleries.
The vernissage takes place from 6 to 9 pm on Friday, 16 October. The exhibition lasts until 31 October.
On Art!
This weekend, the gallery is also part of On Art Nice: 7 galleries, 7 exhibitions in one weekend! All galleries are open in the evening and within walking distance, creating a nice art walk to discover contemporary and street art.
Saturday, October 17 from 10 am to 7 pm & Sunday, October 18 from 2 pm to 6 pm.