CÔTE D'AZUR & PROVENCE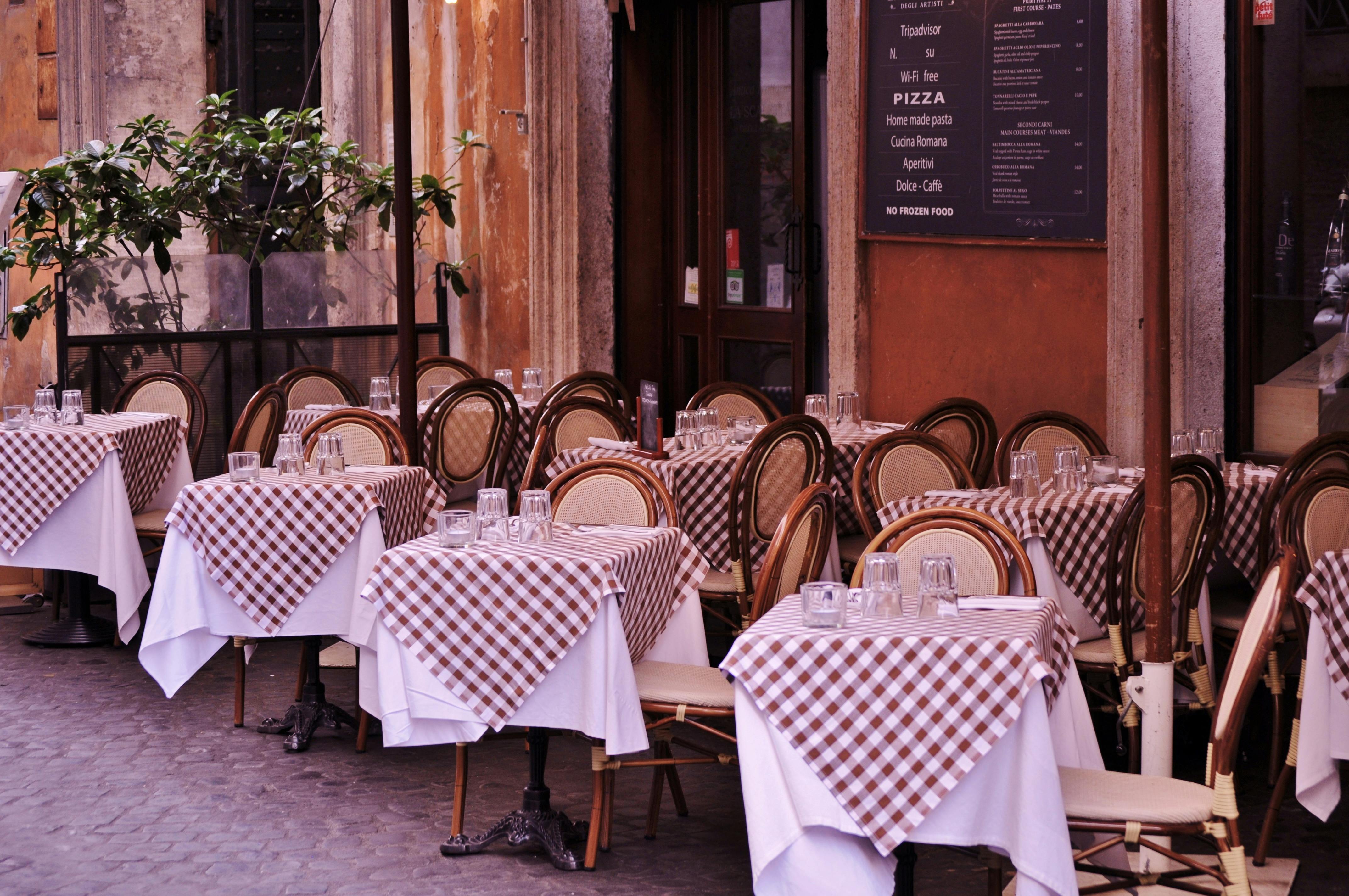 All industries have been heavily affected by the Coronavirus and resulting confinement, but none as much as the tourism industry (including restaurants, events, hotels, travel, and entertainment sectors). As the mayor of one of the top destinations in France and seeing the devastating impact on his own city, David Lisnard has demanded a concerted response to the impending economic crisis in tourism. 
It's no surprise that the Côte d'Azur's economy thrives on tourism. In fact, you may depend on it as well, whether you have a boutique, a restaurant or bar or even a property you let. The Coronavirus has brought the world economy to a near stand-still and the effects of it will be felt for years to come. 
The French government has acted swiftly to come to the aid of employees, companies and small businesses to bridge the temporary halt in income. However, President Macron's recent speech about restaurants and bars remaining closed without a foreseeable date has rightfully caused immediate alarm for many. 
David Lisnard, who is not only the Mayor of Cannes but also the VP of the Alpes-Maritimes departmental council, President of the Côte d'Azur France regional tourism committee and the spokesman for the French association of mayors, was the most vocal about Macron's lack of clarity on the tourism industry. The day after Macron's speech, he wrote an open letter to the government, calling for a 'Marshall Plan' for the tourism sector, requiring immediate action - not a month-long consultation to discuss ideas. Here we present his letter, in full:
"Today, tourism is the most heavily and sustainably affected economic sector. The sector has come to a complete standstill. Yet it is the country's leading creator of jobs and wealth, accounting for 7% of the country's GDP, much more in some areas.
There is, therefore, an absolute urgency for businesses linked to tourism. We need to be aware of this and act quickly and decisively.
The President of the Republic has mentioned on several occasions and again yesterday "a plan for tourism". It must be now, it must be massive, aimed towards demand and investment, finalised with the tourism professionals and the destinations. A meeting is underway with associations in the sector and it must lead to concrete and effective measures. The launching of a one-month consultation phase by the Government does not respond to this urgency.
We immediately need a precise, methodical, tight, posted and shared timetable. 
All professionals (hotels, restaurants, event professionals, passenger transport, etc.) need a clear target reopening date, as announced for other sectors, in line with public health requirements.
The President's statement did not give any perspective for the tourism sector for a recovery this summer. The horizon of possibilities still seems to be moving further away. For top destinations, the height of events take place until mid-July - some start around 10 July and ended towards the end of July - which means all events seem to be in jeopardy.
There are other more positive messages that deserve to be confirmed and clarified by public authorities :
- The evocation of the cancellation of charges, necessary for the survival of a good number of companies in the sector if the recovery is to be postponed beyond June. Is it a question of the tax and social security charges of companies? Could an exemption from VAT be envisaged until the end of the year to avoid a cascade of bankruptcies?
- The conditions for the continuation of short-time working in the coming months should be known.
- There must be recognition of a state of health emergency to enable companies to benefit from concrete financial support from the insurance companies
- What about a concrete request to bankers to go faster and further on the issue of financial support to companies?
Beyond the immediate cash-flow measures and the economic tunnel of closure for our professionals - to enable the greatest number of people to survive - we need a Marshall Plan for tourism, with, in particular, the means of promotional measures that are far greater than what has been done in recent years after the [terrorist] attacks. It's inconceivable that the government's promotional body, Atout France, is not co-financing the recovery plans already organised by destinations (in the Côte d'Azur, with local authorities and professionals, we have already subscribed to a €2M plan). 
We would like to know as soon as possible about the specific plan evoked for the tourism, hotel, restaurant, culture and events sectors which does not yet seem to have been worked on to help us get out of this crisis. As Jean-Baptiste Lemoyne's tweet at 10:00 am this morning testifies: "conference call with Bruno Le Maire and all economic sectors. This week, we will bring together representatives of the hotel and restaurant industry to work on support measures for this sector which affects all our territories!".

A tourism sector committee was thus held this morning. However, the territories are already working on recovery plans (just as UMIH is drawing up practical guides for working in the hospitality sector to protect the health of employees and customers).
The Government has a duty to support these promotional, marketing and commercial plans to the tune of several hundred million euros. Until now, Atout France has only been active with international customers. It would be unthinkable for the government agency not to intervene on plans targeting France, which will undoubtedly be the reduced territory authorised to us in the coming months.
It's time to turn the table upside down and, if necessary, adapt the projects of each one to the needs of the moment. If Atout France is to provide financial support and give destinations the benefit of its marketing skills for recovery operations, it must be done as soon as possible. Its teams have the skills and motivation to do so.
Finally, European consistency is essential. Tourism must be taken up by the President of the Republic within the European institutions as a major cause requiring major resources; in particular, the need to harmonise the de-confinement and travel at the risk of very great inequalities between professionals from different countries, due to the fact that European borders are expected to remain closed for several more months."
David LISNARD
Mayor of Cannes and President of the Regional Tourism Committee CÔTE D'AZUR FRANCE
This immediate and impassioned response has rightfully caused debate amongst citizens and officials. This morning, Eric Ciotti, President of the Finance Commission of the Alpes-Maritimes posted on his social media similar sentiments: 
"Our cafes, restaurants and hotels need a precise date for returning to business! I regret the refusal of the Minister of Labour to give me a precise date for their return to activity. Moreover, she did not confirm the date of June 15.
This non-decision is penalising for millions of professionals at the heart of our economy but also of our civilisation.
Our cafes, restaurants and hotels, which are paying a very heavy price in this crisis, have learned with anguish that their activity will not resume on May 11th when the deconfinement takes place.  They are an essential link in our economy and must be supported!
No one can understand why they remain closed while collective catering is being set up in our schools and businesses."
Many have found the decision to reopen schools (which are still teaching online) before other businesses a bit baffling. Prioritising the reopening of schools, where children will be enclosed together in large groups (with questionable hygiene amongst younger children), eating in cafeterias together and returning home to their families has undoubtedly caused polemic amongst businesses and families. Some parents have insisted that they will not bring their kids to school because of at-risk family members in the home. 
The important thing to remember is that we are all in unchartered territory - so no one knows the best steps forward. Open dialogue is surely the best way to chart a course to normalcy. We will see how things develop as the comings days. In the meantime, there are many cafes and restaurants that have reopened for takeaway and delivery. If you are financially able, please consider increasing the number of meals per week that you get from local eateries - every little bit helps...
Check out our listing of local food artisans and purveyors and now restaurants that are open and shipping and/or delivering. We update it often!
https://riviera-press.fr/insider/content/best-french-food-delivered 
-NR