CÔTE D'AZUR & PROVENCE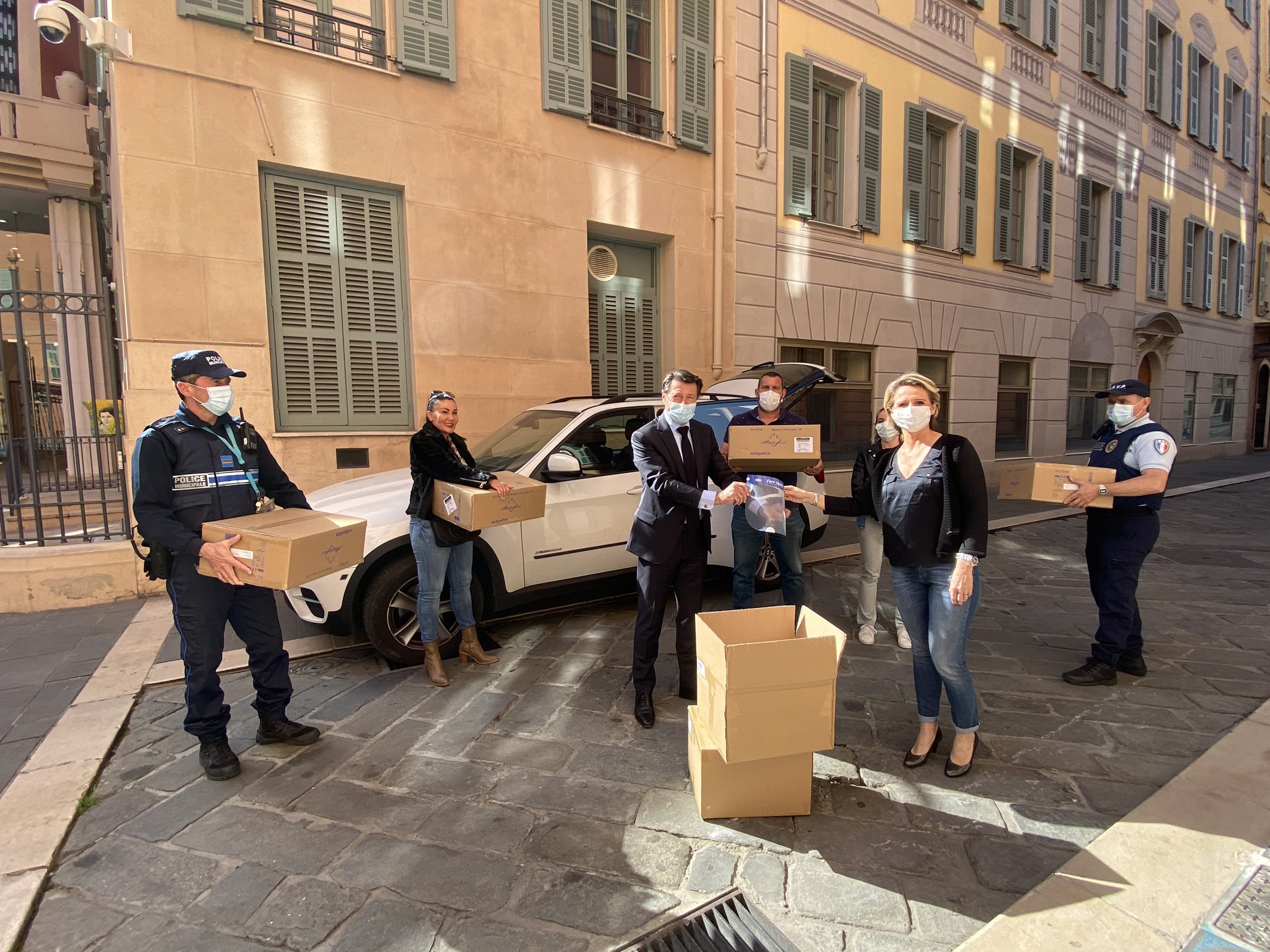 Across the Côte d'Azur and Monaco, masks are being handed out, delivered and distributed in the lead-up to the 11 May de-confinement. Long on the endangered list, France has been busy going into full production of the fabric protection, from industrial level manufacture of appropriate fabric to community-organised sewing groups to get people much needed peace of mind. 
There is joy in the mere fact of writing the word de-confinement; but before we rush to celebrations, there are some important rules that come with our upcoming freedom: making sure your face and accompanying mouth are covered with a mask when in public. The other hygiene rules must be "scrupulously respected":
- Wash your hands very regularly
- Coughing or sneezing into your elbow or into a handkerchief
- Salute without shaking hands, avoid hugs.
- Use a disposable tissue and discard it.
- Stay more than one metre apart from each other.
- Wearing a mask when you're sick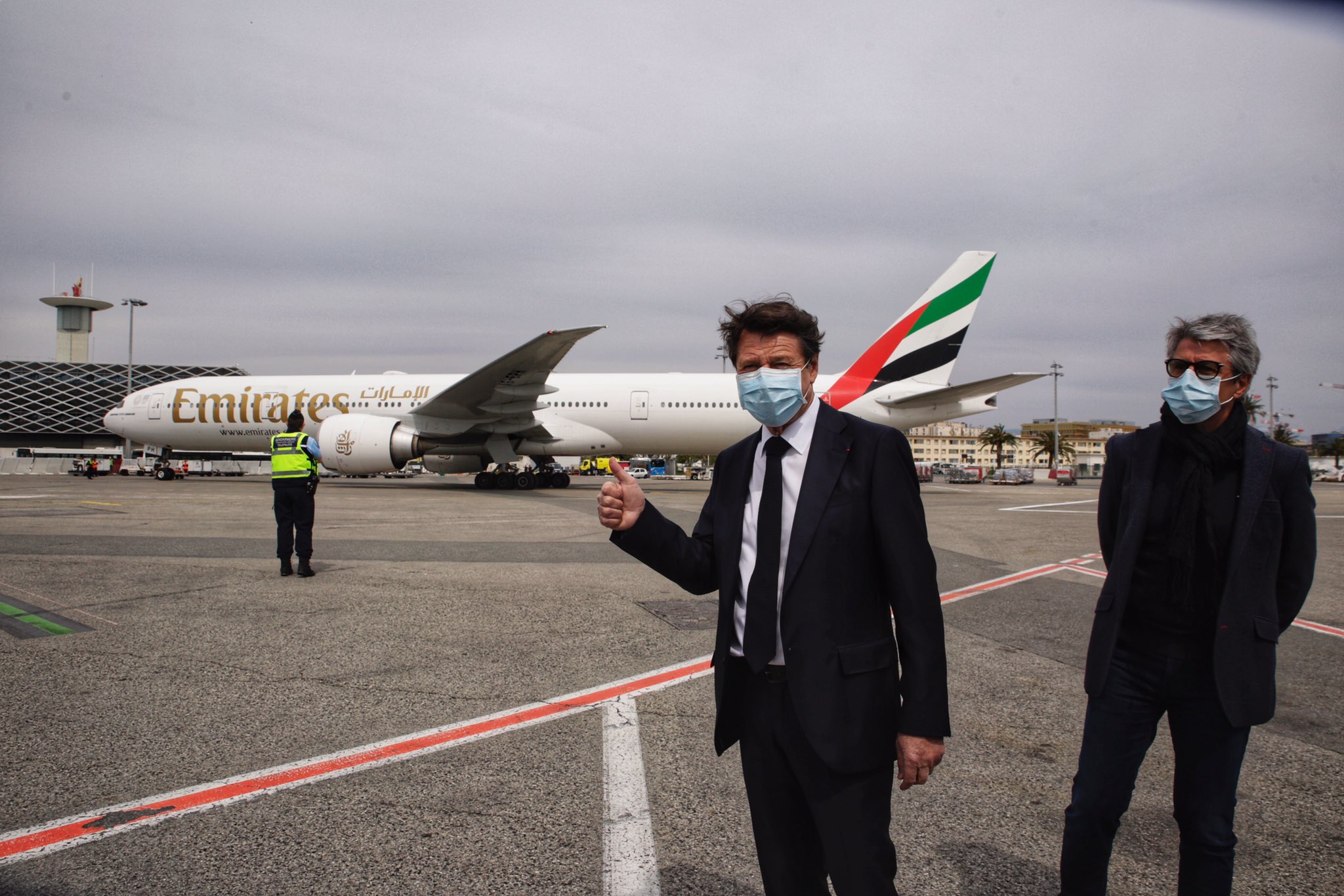 Here in the Côte d'Azur, distribution has been on-going since last week. In mid-April, Christian Estrosi chartered a plane (arrived 14 April) with 25 tons of protective material from China, including three million masks. The safety material (disposable gowns, gloves, etc.) will be distributed throughout the Alpes-Maritimes, with special deliveries to municipalities with fewer than 20,000 inhabitants.
In the coming week, Metropolitan Nice (from the coast up to the mountain region) and beyond will be receiving 900,000 washable masks distributed to residents. Thousands of volunteers are helping to ensure that the weakest members of society are supplied first. From Wednesday, every household will receive a letter explaining how to get their masks. Two masks per person are planned. Until 11 May, Mayor Christian Estrosi wants to determine details on how the mask must be worn in public places.
Cannes also chartered a plane (arrived 18 April) stocked with gear and has been furiously working to distribute protective gear to health workers, front-line workers like police, grocery stores and more not only to protect people but also preparing for a safe return to business. This includes distributing infrared temperature readers to the busiest grocery stores and reopening the food markets under strict safety protocols.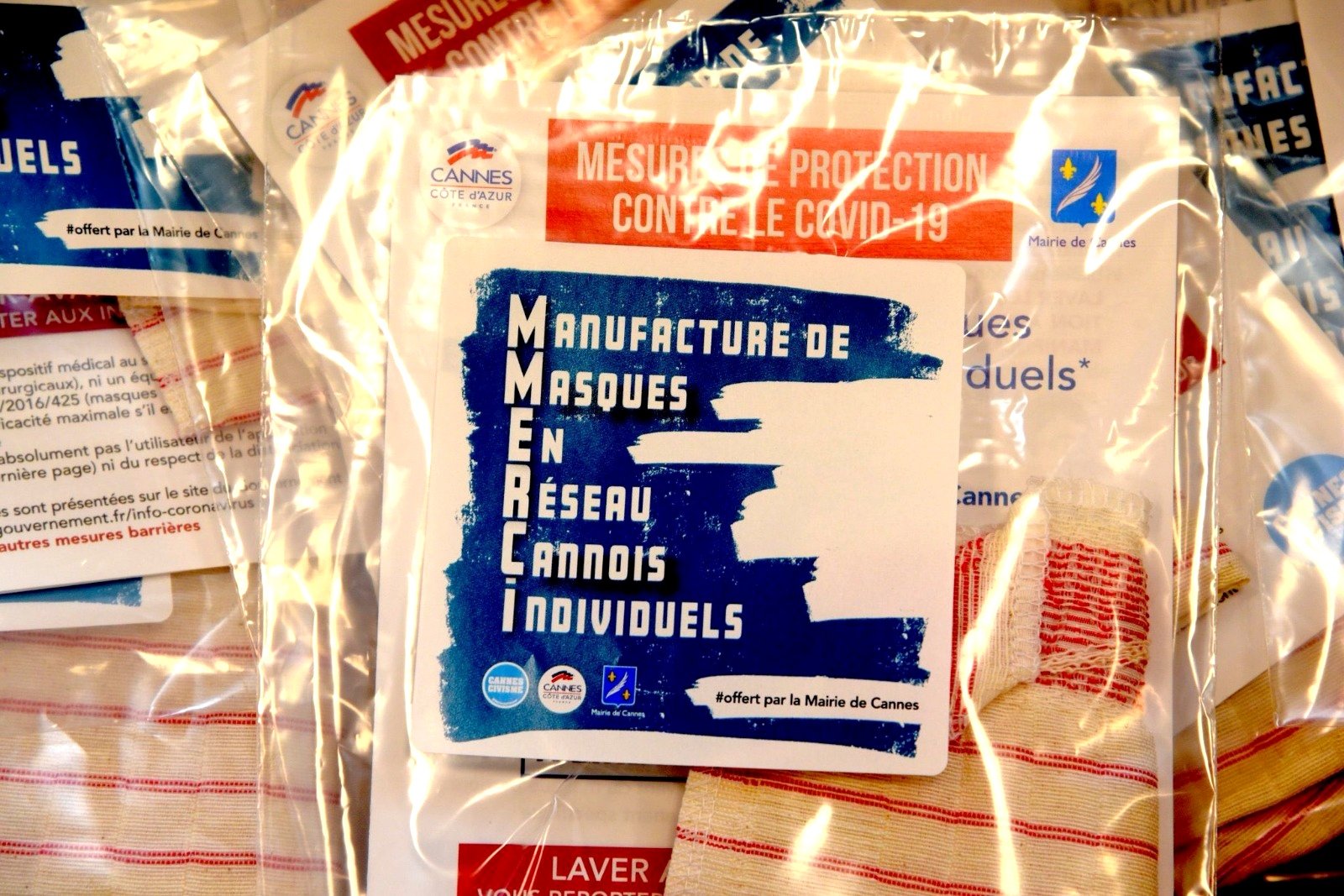 Cannes-made washable masks are already in the homes of most residents, after distribution started last week. Mayor David Lisnard created a special mask manufacture workshop entitled: MMERCI: the Manufacture de Masques En Réseau Cannoise Individuels. Two washable masks per person are packaged neatly in a "Kit MMERCI" with instructions. 
One kit is posted to each home; additional kits are available from several walk-up and drive-up points throughout the city. The following locations are providing additional masks: By foot at Port Canto, Gare Maritime, Carnot, Médiathèque Romain Gary, Gymnase Jacqueline de Romilly, Espace Troncy - Boulodrome Jean Béraudo, Ferme Giaume and the Médiathèque de Ranguin. Drive-up: Port Canto and La Bocca, in the Coubertin stadium parking.
For more information on masks in Cannes, visit the city website: cannes.com/fr/actualites/annee-2020/avril/masques-alternatifs-mmerci-destines-a-tous-les-habitants-modalites-de-distribution.html

Also in the Pays de Grasse, 125,000 masks are to be distributed; every inhabitant should receive a mask so that public life can get going again. First and foremost, the municipal employees will be equipped with surgical masks. They will have regular contact with the population, from garbage collection to the caretakers of children and young people to the police. For the entire population, there will be washable fabric masks, which are currently being sewn by various associations, volunteers and tailors (contact: solidarites.covid19@villegrasse.fr), supplemented by kits ordered from outside.
Monaco is also in the midst of distributing fabric masks. They have already delivered 38,000 masks, all bearing the "Made in Monaco" tag thanks to the teamwork of Bettina and Banana Moon swimwear, who stopped the production of bikinis to make medical masks for the Principality. Distribution is still underway for the entirety of residents. 
If you need information on how to get masks from your city council, visit their local website or the city's Facebook page. 
Mask safety recommendations
For those in front-line situations and in frequent contact with the public, the French Association for Standardization (AFNOR) recommends washing these masks in the machine, for at least 30 minutes, at 60°C, with the usual detergent, preferably the most natural possible. It then advises to disinfect its washing machine and to prefer drying in a tumble dryer (then cleaning its filters), and not in the open air. If you don't have a machine, a disinfection alternative is to put your mask in the oven at 70°C for 30 minutes. Find all the AFNOR recommendations in a document, including a DIY mask tutorial, to download here.
If one were to watch the social media feeds of our mayors, especially those of Nice and Cannes' first citizens, one could wonder if we were in the midst of a 'mayor-off'. But really they're just working around the clock running our cities and when the result is the health and safety of residents, we all win.
-NR