GOURMET
Lemon asparagus, crab salad with grapefruit and avocado; proper madeleines; lemon cake; asparagus gnocchi, fried artichokes, Creole chicken… Lots of Michelin star chefs, top hotels and famous restaurants are sharing some of their favourite recipes online or on their Instagram feeds. We have rounded up a decent list!
- The Negresco's Head Chef, Virginie Basselot and Pastry Chef, Fabrice Didier, share their recipes on the iconic hotel's website. Don't miss their legendary lemon cake, a parting gift to every guest. (ENG)
- The Hotel Barriere Le Majestic in Cannes offers recipes from their chefs, tips from the sommelier and drinks from their famous barman. They even divulge the recipe for their banana cake, something each guest enjoys during their stay! (ENG)
- 
Bruno Oger, of Villa Archange shares recipes for seasonal produce (FR)
- Byblos Hotel in Saint Tropez offers video lessons of their recipes from pizza dough to elaborate main dishes.
- Chateau Le Cagnard's chef, Francesco offers a recipe for an Easter feast of rack of lamb and grilled veg. (FR)
- Maya Bay in Monaco offers recipes for classic dishes like Salade Mechouia, tarte aux pommes and more. (FR)
- Le Mas Candille's Chef, Basile Arnaud teaches several great recipes on his feed.
- Antonio Salvatore, Chef at Rampoldi Monaco, shares a very special traditional tomato sauce (IT)
There are also some great chefs further afield sharing delicious recipes:
- Yannick Alleno, Head Chef at Pavillon Ledoyen, shares recipes from all of his kitchen staff (FR)
- Eric Frechon, Chef at Le Bristol in Paris (FR)
- Chef Massimo Bottura, of Osteria Francescana in Modena, hosts elaborate nightly #Kitchenquarrantine cooking shows from his home (ENG) 
There are also plenty of small local businesses sharing their dishes as well:
- Mitton International Wines shares a vast array of sumptuous recipes from his global career in fine restaurants. Recipes span the globe from Malaysian curry to Thai Chicken Satay, sesame ginger stir fry, Mediterranean Bouillabaisse, Korean Kimchi, Greek hummus and spanokopita and so much more. 
- Gourmet recipes with Big mamma and Chez les garçons Nice (FR)
- Cooking with the Côte d'Azur food truck Green Mama Truck. (FR)
- Make your own pasta without a machine with Mes Meilleurs Recettes Faciles. (FR)
-
Chef 'Willie' of the Vegan Gorilla in Nice offers recipes for his vegan comfort food. (ENG)
- Ivy Dai, of the vegan cafe Graze Antibes made a cooking class for Paleo vegan chocolate chip cookies. (ENG)
- Paper Plane Nice has two story collections on Instagram with recipes for their delicious offerings.
- Or you can also discover gourmet recipes, tips and tricks to get you started on ketogenic & Low Carb food on Les Assiettes de Sophie in Nice. (FR)
A special mention for those who miss crumpets! The other day, Warburton's published their crumpet recipe. Find it here.
Drinks/Cocktails
- How about a cocktail class with Le Mas Candille's Nolaan. Here he makes a Bee's Knees.
- Local Grasse distillery, Comte de Grasse gives recipes for out-of-the-ordinary cocktails like a Rosé Champagne martini, a grapefruit Negroni, a frozen Riesling Martini and more, all made with their stunning gin, 44°N.
- Mitton International Wines also offers some cocktail recipes, including a solid Bloody Mary and the coolest cocktail ever imagined: The Vesper, from Bond's Casino Royale. 
If you have a favourite restaurant or a particular Chef you admire, check their social media accounts, you may just discover how to make one of your favourite dishes!
Private Chefs 
If this all looks great but you can't be bothered to cook, don't forget the private chefs and caterers that are now specialising in small private meals! Plus, if you'd like to have a dinner party and all the restaurants are still closed, there's no better way than a professional to come to your home. 
Two caterers that Riviera Insider can recommend after they catered our own events are Adams & Adams and United Flavours of Food. From small to large gatherings, office lunches or an intimate dinner, these world-travelled chefs can prepare any kind of menu you can think of!
Chef Theodora Hauser of United Flavours of Food in Villeneuve-Loubet is currently offering delivery of individual restaurant-style meals from €10. Her menu ranges from Pan Bagnat to Puerto Rican beef confit to Korean miso soy salmon. The menu can be found here.
Either way, please support our restaurateurs!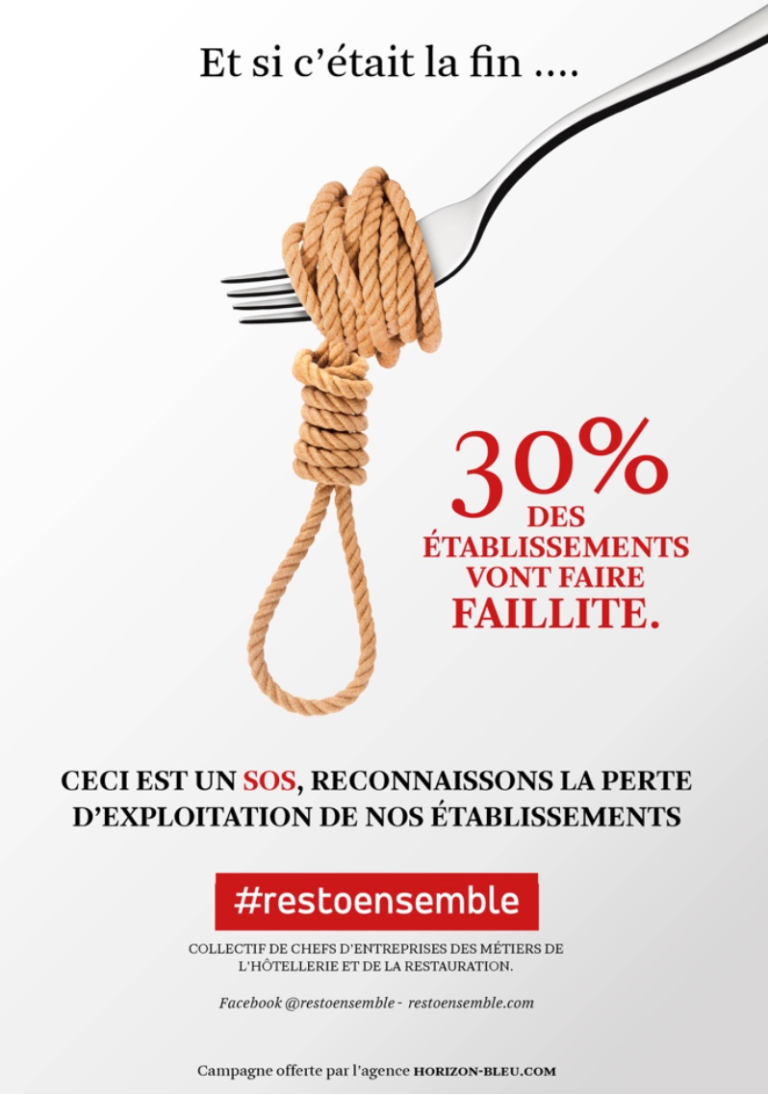 On a final note, it is important to mention that the foodservice industry is the hardest hit in this crisis. We are no longer in confinement, but there is still no set date to when these businesses can re-open or when large events will be allowed. It is expected that in France, 30% of the restaurant's will be forced to go out of business, representing a massive percentage of people out of work. Please be conscious of supporting your restaurants where and how you can, either by having more takeaway meals, buying gift vouchers for a later date, or even helping to share their social media posts. A chef's group has formed an awareness campaign for the impending plight of restaurateurs, with the hashtag #restoensembles.